Generally speaking, when you hear the word "island" you don't think that you are able to use driving as a form of transportation to access the island and all that it may have to offer. Luckily, when it comes to Camano Island, you are able to hop in the car and drive right on over without the use of need of a ferry. While many people, even locals to the area, might still have the misconception that Camano Island requires a Ferry, there are easy routes than gain you access to the Island.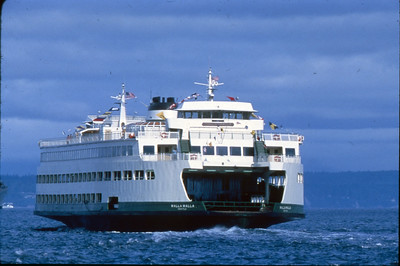 Unlike Whidbey Island, which is commonly mistaken or mixed up with Camano Island, Camano Island doesn't require or even offer a ferry as a method of transportation. If you've seen the ferries in TV shows or movies, those ferries are generally going to a larger Island such as Whidbey Island. Camano Island is unique in its ability to provide locals with a small-town charm, while still providing enough wildlife and activities to attract tourists. With beachfront real estate and easily accessible by car, Camano Island has become a popular place for beach lovers to call home in the Pacific Northwest.
Related: Why a Buyer's Agent for Camano Island is Crucial
Whether you use driving as your main method of transportation to and from Camano Island, or simply want to take a day trip to explore Camano Island and the beauty it holds, you can easily do so. In order to access Camano Island by car, you will need to drive through the small town of Stanwood and then use Highway 532. The highway will then bring you into Camano Island on the very Northeastern side. You can easily make a day of your trip stopping at different small shops along the way, before you cross over into Camano Island, try stopping at the one of a kind shop, "Uff Da Shoppe" in Stanwood where you can find Scandinavian gifts and keepsakes.
Related: Building a Home on Camano Island
Camano Island features many hiking trails, both throughout the island as well as along the beaches, which remain one of the largest recreational outings for both locals and tourists. Without the need to wait for the ferry or pay for passage, you can easily visit Camano Island for the day, or should you decide to call Camano Island home, you can easily commute to and from the Island without the need to check ferry schedules.
For more information on Camano Island, the real estate within, or to chat with a Camano Island real estate expert, please feel free to contact our office at any time.
Contact Mitzi – Your Buyer's Agent
More Tips for Home Buyers
Top Restaurants on Camano Camano Island Wildlife Do you need a ferry to get to Camano? Renting on Camano Beach days on Camano Best things to do on Camano Camano Weather Best Hikes on Camano Where to live on Camano  Camano Commons