Beach Days on Camano Island
When thinking of a day at the beach often people think of soft powdery sand and tropical warm water. So what do you do when you go to a beach of rock instead of sand? While you may not be on a tropical beach, when purchasing a home on Camano Island, the list of activities the beaches offer is never-ending. While it's hard to pick only a few, we are going to take a peek at the top 5 activities to do on a Camano Island beach.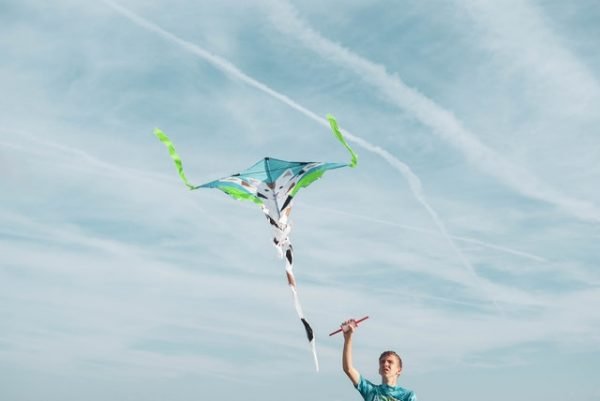 Flying a Kite – Flying a kite is an all-time favorite activity for adults and children alike. Whether you are a beginner simply hoping to get your kite in the air, or a pro working on maneuvering your kite through new loops and tricks, Camano Island offers the perfect light breeze to keep you entertained for hours.

Collecting and Repurposing Driftwood – In a world filled with DIY, why not try your hand at making a few different crafts out of some driftwood? Whether it be a wind chime, a planter, magnets for your refrigerator, the possibilities are endless. Enjoy a stroll along the beach while you find the perfect piece of wood for your next project. Be sure to check with the local beaches so you know which beaches allow you to take souvenirs home and which forbid you from removing wildlife or beach property.

Searching for Sea Glass – Sea Glass is one of the most beautiful gifts the water can give us but is often forgotten about or understated. Sea glass washes up on beaches all over the world. Ranging from a variety of colors and with smooth sides from the sand and waves, sea glass is a must-have for both visitors and locals. Scour the beaches to see what colors you can find!

Skipping Rocks – While skipping rocks isn't a new idea, it is a timeless activity. Camano Island offers an unending supply of perfectly rounded and smooth skipping rocks, see how far you can make it!

Painting a Rock – One of the newest trends that is taking the world by storm is rock painting. It may seem simple, however, people have taken rock painting to a whole new level. Whether your kids are splattering some paint on a rock, or you are making an intricate design, painted rocks are being hidden all around the world for people to stumble upon. Next time you see the perfect rock, paint it and hide it along the beach for someone to find. After all, it's a simple way to brighten someone's day.
With so many fun options to choose from the only thing that is missing, is you! Pack your bags and enjoy your next day at one of the many Camano Island beaches.
More great things about Camano Island
Top Restaurants on Camano Camano Island Wildlife Do you need a ferry to get to Camano? Renting on Camano Beach days on Camano Best things to do on Camano Camano Weather Best Hikes on Camano Where to live on Camano  Camano Commons
Images by Albert