Onamac Camano Island Real Estate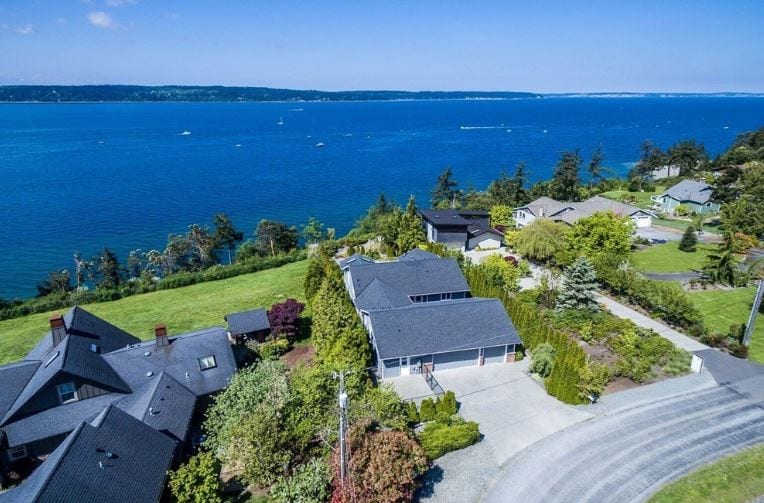 Onamac Point is located on the west side of the island about halfway down. The high bluff and north of Onamac is a perfect place for large homes with beautiful views looking over to Whidbey Island.
This Beach is easily accessible along W. Camano Hill Rd. or along W. Camano Dr. which runs north and south up and down the length of the island. This is primarily a small residential area with a dog park, the Camano Chapel, and a few home businesses. If you follow W. Admiralty Way it will end down at the beach. The homes that border the beach are separated by a Greenbelt so you may or may not have water views.
This land formation along the west shore a Camano Island is considered an asymmetrical loop to barrier and looks a lot like Kia point. On the high bluff North of the beach is a large grouping of homes high on a perch with outstanding views but an abrupt edge to their lawn. The residential areas only home to about 1300 residents, 79% of which are homeowners with an average age of about 50.
This beautiful and quiet beach is a short walk from the parking area and there's plenty of driftwood, rocky and gravelly beach area, and good places to set up a campsite or beach campfire. Overnight camping is limited to just three nights and the four campsites may be reserved but there's absolutely no camping allowed on the actual beach or around the picnic tables. There's a boat ramp, but for members only.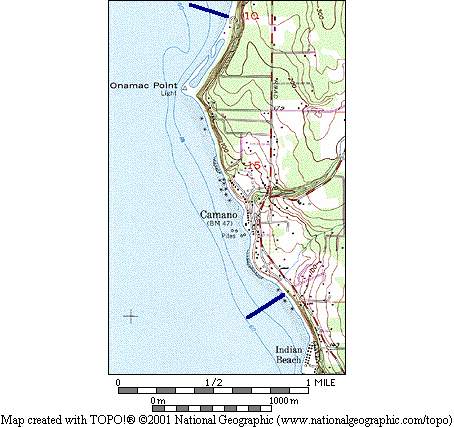 For homes, Onamac is a master-planned residential community with several cul-de-sacs, beautifully laid out lots, and lots of beautiful homes.
Whether you're looking for a quiet beach, a picnic by the waves, or an overnight camping trip, Onamac Point is a great location.
For more information on the homes for sale around Onamac Beach, browse current listings below but if the listing doesn't specifically say it is located in Onamac Beach you may miss a great home. So the best way to get all the properties in this area is to simply contact my office.
Image courtesy of MLS listing
Just Listed Onamac Camano Island Real Estate

Sorry we are experiencing system issues. Please try again.