What to Know About Building a Home on Camano Island – Will You Need an Archeology Study?
When thinking of building your dream home there are many steps that may not be thoroughly planned or thought through. In a perfect world it would be as easy as finding the perfect plot of land, designing a home with all the bells and whistles, hiring a contractor, and viola! Welcome home! Your dream home is ready within moments and the shiny key is right in your hand.
Unfortunately, there are many long and tedious steps that go into building a home especially when it comes to specific areas, zoning laws, city/county guidelines, as well as coastal towns and shorelines.
When building a home on Camano Island, especially when building near the shoreline, you will most likely need to have an Archeologist study completed prior to the start of your construction. While some people may already understand this study and are prepared to have it completed, for others this is all new and they may have never even heard of an archeology study before. Luckily, this study can be completed fairly easily as long as you do your research and have the appropriate documents ready. Upon submitting documentation, your study can begin and you can work your way towards getting approval to start the construction on your new home.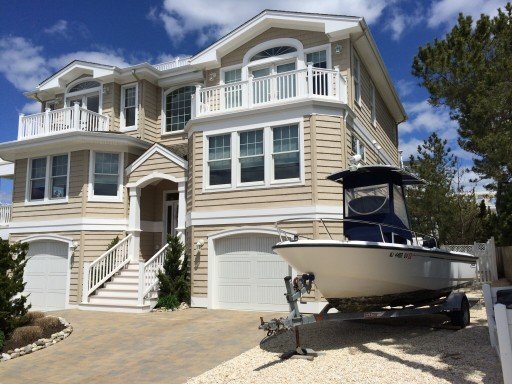 The full list of documents you will need to submit in order to start your Archeology Study can be seen at https://dahp.wa.gov/project-review/project-review-archaeology.
What is an Archaeology Study?
To put it simply, an archaeology study is quite simply the study of any archaeology that may be buried within the building site of your new home. Oftentimes it is required to have a study completed prior to building to ensure that the building is not interfering with any unknown artifacts, that there is no history being destroyed prior to discovery, as well as ensuring that the building site is safe and can proceed moving forward with the presented construction plans.
While it sounds a little "Night of the Museum," to be literally digging for information right where you could potentially have your new home, this is a simple way to ensure our history is being preserved instead of destroyed. It is very common for coastal towns to require these studies as the shore is a hot spot for washed-up artifacts, so regardless of if you choose to build a home on Camano or another shore, this study will more than likely be a part of your building plans.
While your study is being processed, take time to explore the surrounding areas of your new home, get to know neighbors, find local restaurants, Go on a beach walk, take in all of the incredible sites Camano Island has to offer to its residents. Before you know it, you can call Camano Island…home.
Visit the Archaeology Page for more information on the specific requirements and needed documents as well as any questions you may have.
More great things about Camano Island
[maxbutton id="1″]    [maxbutton id="2″]
[maxbutton id="3″]    [maxbutton id="4″]
[maxbutton id="5″]    [maxbutton id="6″]
[maxbutton id="7″]    [maxbutton id="8″]
[maxbutton id="9″]    [maxbutton id="10″]
[maxbutton id="11″]    [maxbutton id="12″]
Image by a.pasquier