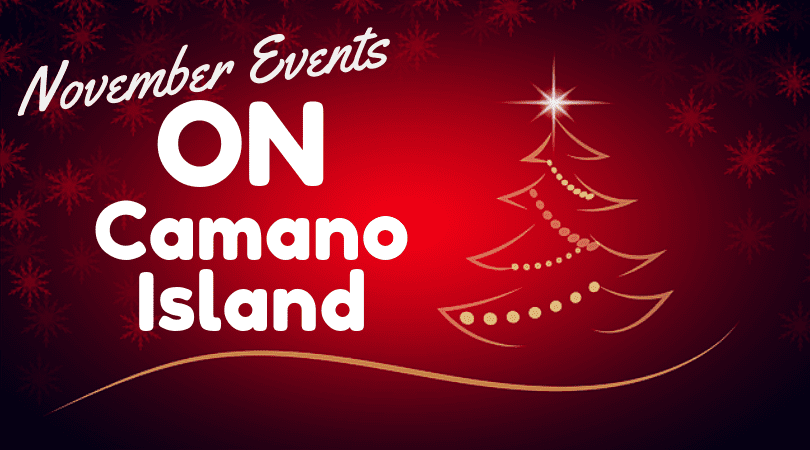 My goodness, November is almost half over with but there are some fun events still to be had in Stanwood and Camano Island. Here are some November events 2018.
Swans of the Northwest: the Camano Wildlife Habitat Project hosts the Martha Jordan "Swans of Northwest Washington" from 7 to 9 PM on Wednesday, November 14 in the Island County Multipurpose Center located at 141 N. East Camano Dr. This free event is sponsored by the Friends of Camano Island Parks. Trumpeter swans, the largest waterfowl in the world, have been brought back from the brink of extinction and grace our skies and waterways. Join Martha Jordan, a well-known swan biologist and Executive Director of Northwest Swan Conservation Association to learn about the life, history, and biology of these beautiful Trumpeter and Tundra swans.
Holiday Bizarre – Camano Center's annual holiday craft and gift bazaar is open on Saturday, November 17 from 9 AM to 4 PM at 606 Arrowhead Rd. on Camano Island. Check out all of the amazing handmade crafts and gifts, find that perfect unique holiday gift, and have lunch at the Holiday Café. There's even a bake sale.
Bingo at Post 207 – the Camano American Legion holds public bingo at 6:30 PM on Saturday, November 17 in Post 207, 608 Southwest Camano Dr. All the proceeds go towards community scholarships and helping veterans in need.
Festival of Trees – the beautiful and mind-blowing Skagit Festival of Trees is happening on November 23-25. For over 30 years this Thanksgiving weekend has brought dozens of gorgeous trees to 1000 Fountain St. in Burlington. There will be a Polar express featuring unique breakfast at the North Pole starting at 9:30 AM on Friday. There's a gala and an auction on Saturday, family Festival day, and all proceeds benefit the Women's Imaging Center Capital Campaign.
Stay tuned to my blog for local events, buying and selling tips, and all things Camano Island.