Winter isn't even here yet but if you're planning on winterizing your home or at least preparing for the winter weather ahead, which around here, could happen as late as February or March, here are 7 Ways to Winterize Your Home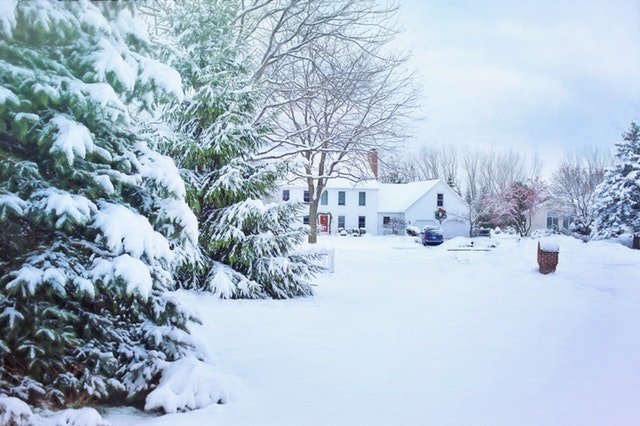 #1. Clean out your gutters.
Now is a perfect time before it gets too cold and icy to clean out your gutters. You can have a professional do it or you can clear off the roof and clean out your gutters so that water won't freeze and break your gutters this winter.
#2. Consider additional insulation.
To make your home work as efficiently as possible consider adding more insulation to the attic.
#3. Service your heating or HVAC system.
Now is the time to call a professional and have your HVAC, furnace, or heatpump serviced so it's in tip top shape for the winter season.
#4. Prepare outside and indoor plumbing.
Cycle all the water through your hoses so they don't freeze and crack and cover up outside faucets for the winter. Consider wrapping pipes that are exposed in the garage or outside to prevent freezing and damage to your pipes.
#5. Have your chimney swept.
Not just for Santa Claus but to prevent possible chimney fires. Make sure that your kitchen vent does not connect directly to your chimney and have your chimney swept and prepped for those cozy winter fires.
#6. Check windows and doors for drafts.
Go around every door and window in your house checking for drafts. If a window needs additional caulking or weatherstripping, now is the time to do it to prevent warm air from escaping and cold air from getting in.
#7. Connect with a trusted neighbor.
If you're going away for the holidays or for the winter, have a trusted friend to check on your property from time to time. Everything may be perfect but you do still want to have someone that checks on your property or even a local handyman to ensure that there are no critters getting into the home or that the property has been vandalized.
I have a lot of clients on Camano Island that do choose to leave their homes during the winter for warmer destinations so these are great tips, especially if your home will be vacant this winter.
Need to buy or sell a home on Camano Island? That's exactly what I specialize in. Call me today and let's discuss buying or selling your home in the new year. 425-308-1188.
More for Homeowners