Getting a home inspection is putting a lot of trust into the person conducting the inspection. You are expecting this person to tell you the true condition of the home you are about to spend a huge sum of money on and live in. That is a big task and a lot of trust to give to someone you have never met and because of this you want to ensure that you are hiring an inspector that knows what they are doing and will put their best work into inspecting your potential new home.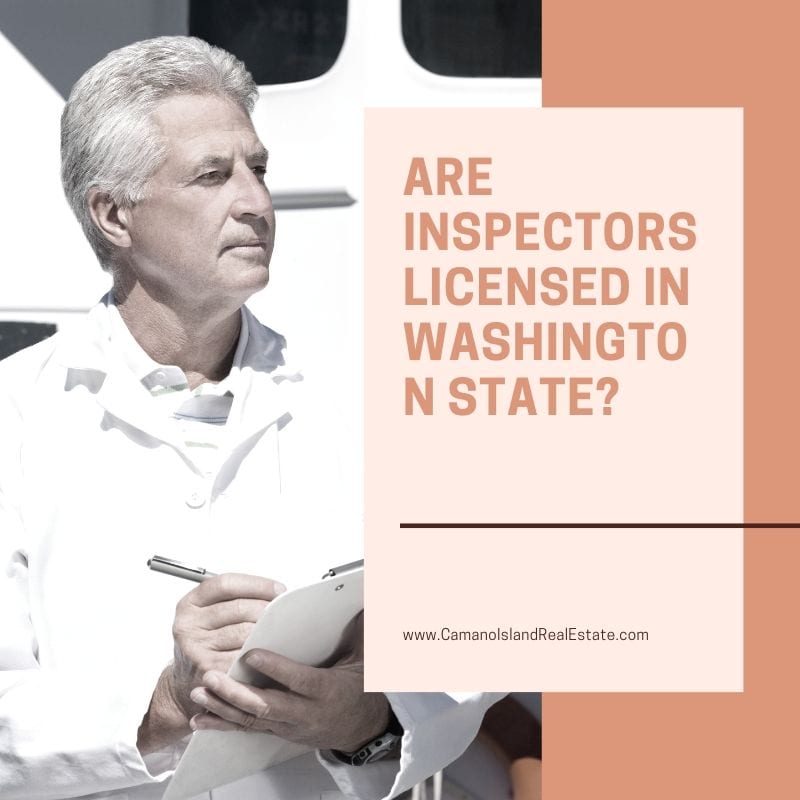 One way to know you are hiring an inspector that knows what they're doing is to be sure they are certified. In Washington State, inspectors are required to be licensed under law. In fact, they have to fulfill certain requirements in order to receive their license, they can't just apply for it.  
Here are the Washington State Home Inspector's Licensing Requirements
Licensing has only been a law requirement in Washington State since September 1, 2009. All inspectors in business and licensed before this time are required to take a board-certified home inspection exam. 

 

An inspector not licensed prior to September 1, 2009, when the law requirements

were set are

required to take a 120-hour board-approved Fundamentals of Home Inspection Course and perform 40 hours of field training under the mentorship 

of a currently licensed home inspector prior to taking the Home Inspector Exam. 

 

Upon passing the Home Inspector Exam there is a $680 license fee to receive a license for the first time

 

To keep a license current, a Washington State home inspector must take 24 hours of continuing education every year and pay a $375 license renewal fee

 

Inspection of wood destroying insects requires a separate license as a Structural Pest Inspector, general home inspectors are required to identify rot and conducive conditions ( these can include: earth to wood contact, 

excess moisture conditions, incorrect roofing, exterior envelope detailing, plumbing leaks, site draining, and more)

 in a home inspection, but are not allowed to identify wood destroying insects

 (rodent activity is ok to identify)

 without 

an

 extra certification/license

 
Washington State has put these license requirements and laws into place to protect home buyers from hiring an inspector that does not have the knowledge and experience to truly access the condition of a home. In addition to state requirements, ASHI home inspectors must adhere to the ASHI Standards of Practice. For a qualified home inspector in Washington or more specifically Camano Island, give me a call anytime.