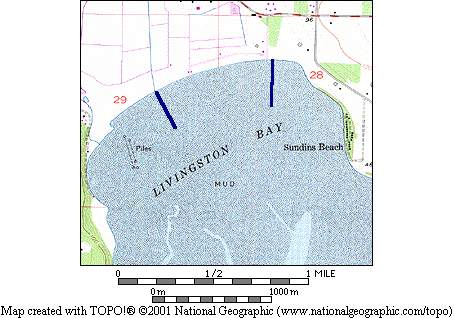 Livingston Bay is located just south of Terry's Corner at the point where Camino Island actually breaks off and becomes its own island. Nestled on the southeast side of the island, this is the perfect location for waterfowl and other migratory birds on the Pacific Flyway. There are over 32 acres of tidelands in Livingston Bay, the largest conservation project in our Land Trusts history. This is a wonderful Beach to explore, relax, and enjoy the tidelands as part of the greater Skagit and Stillaguamish Delta. Here's a little bit about our experience at Livingston Bay.
Today's volunteer forgot about this mornings originally planned adventure, so I chose to do this segment instead. Starting at the east end of Livingston Bay, I worked my way eastward as far as I felt was safe. Since I am largely looking for shoreline modifications, I had to walk in the logs along the shoreline instead of further out where the logs were stable, or where I could have walked on the ground (mud?) Eventually, the logs just became too unstable.
An excerpt from my e-mail soliciting help to continue this adventure on another day:
West from the Livingston Bay access, the logs got deep and loosely stacked. It was slow going. I began to think that if I fell and broke something, it could be days till I was found, even after a cell-phone call. Not that that would be so bad, but I would loose all that time, waiting to be found, that I could have been continuing to limp/hobble/crawl around the rest of the island. I need to have someone along to wave in the rescue ship, so that I would be able to get back to work, rather than waiting to heal on the spot.
I eventually got out of the bay by following the drainage canal back to a deer trail, and eventually back to the Livingston Bay community and my car. Now, off to the afternoon adventure.